If you know me or follow me on instagram, it's pretty obvious that I have a huge obsession with sneakers. One can never have too many and I'm truly grateful that I am able to have every single one of them. I always get asked how many sneakers I own, and to be honest, I really don't know an exact amount.
I wanted to do a blog post on sneakers but wasn't sure if to do a sneaker review, my favorite sneakers, or something along those lines, but it was so hard to narrow it down to only one. My girl Ticara from Vita 10|17 (and soon launching a new site) reached out and asked me to contribute to an article she will be including on her new site, so I got the idea to include this on my own blog. Believe it or not, it was SO hard to narrow it down to 5, so I decided to do my top 5 favorite silhouettes instead of my top 5 sneakers in my collection (that will maybe be a later post).
1. Nike Flyknit Racer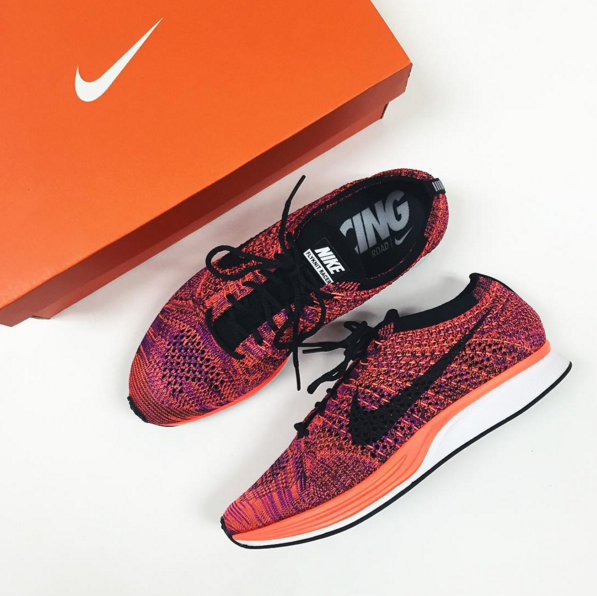 My absolute favorite and go to sneaker hands down. Not only are they stylish, but also super comfortable. I personally like these the best because they're not bulky and have more of a slim fit which makes your foot look more "girly" (if that makes sense). I so far have 6 pairs of these and I am always on the hunt for more. Although these are technically running sneakers, you can wear them a couple different ways, whether it's with active wear, street wear style, or even "girly" with a skirt or fitted dress with a bomber jacket.
2. Nike Air Huaraches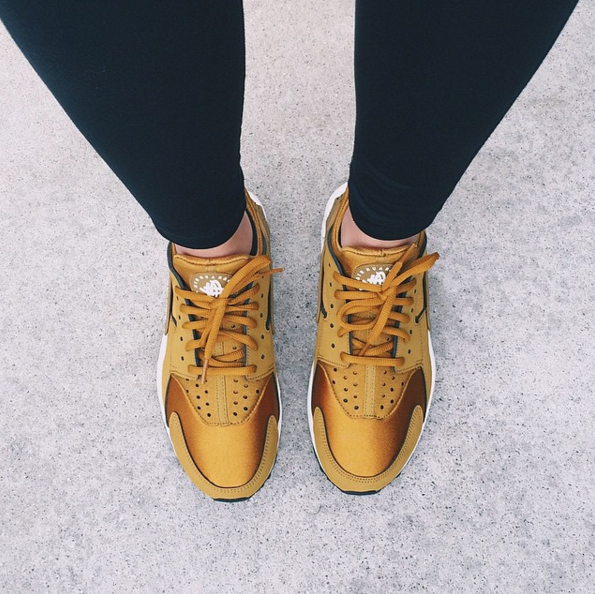 Huaraches made a huge come back this year and I personally think it was a top 3 sneaker in 2015. Girls definitely got way more love on these than guys did when it comes to color ways. One of the most sought after was the bronzine colorway (lucky enough to check those off my list) which were super hard to find at a decent price, since most resellers wanted around $300+ for them and Flightclub has them for $500. I am always sold on sneakers when they look dope and are comfortable so these were a win/win for me. The only downside on this pair is having to go up half a size to a full size. It could be a mental thing, but I feel like they make your foot look slightly bigger. Overall, still one of my favorite sneaker silhouettes. (Super excited and looking forward to the Air Huarache Ultra coming out this weekend).
3. Jordan 11s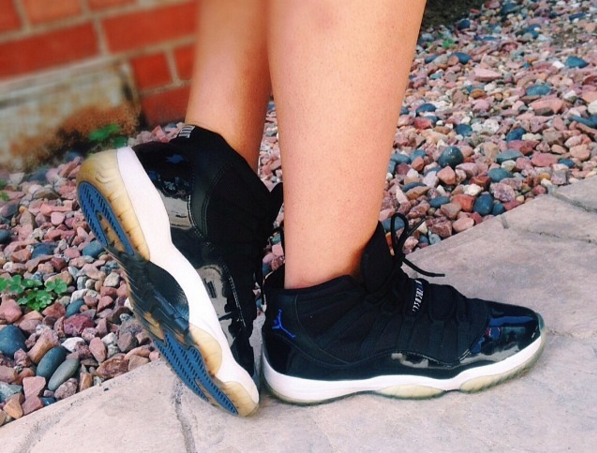 Known to be one of the flyest and holiday release sneakers that are a mission to buy at retail price. Personally my favorite Jordans on the roster. I usually stick with the OG color ways which give them more of a classic look. They do have more of a tomboy/bulky look but if you've got style, you for sure will know how to rock them. The only downside on these is the insane crazy price on them now ($160 retail). I remember getting my Jays back in the mid 2000s at around $75, but $160 retail for grade school?! INSANE!
4. Jordan 1s
Another of my favorite Jordan silhouettes and in my opinion, a more girly option due to their "not so bulky" fit. Jordan 1s are definitely a classic that should be in everyones collection. Again, I usually try to stick with the OG color ways. My all time favorite color ways would have to be the Breds and the Patent Leather Black/Gold, and sadly, it's the only two pairs I own. Still on a super hunt for the Shadows and Royal Blues but I'm not trying to leave a hole in my pocket either (lol). I remember seeing the patent leather black/gold 1s on Cassie's "Me & You" video and I thought I was the sh*t because I had them too! haha. Price on these isn't too bad (yet).
5. Nike Zoom Pegasus 32
I recently found a new love for these running sneakers which would probably not be in my top 5 if it wasn't for running. Not only are they stylish but also super comfortable to run in, even if all you're doing is "running" errands. (haha) Has enough support to the point where it feels like you're walking/running on clouds. I, in general, like anything and everything Nike so these were an easy call for me. They are a stylish way to stay active and fit.
What are your favorite sneaker silhouettes?